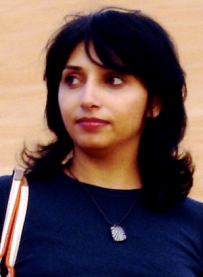 Born 1971 in Amman. Azza El-Hassan holds an MA in Television Documentary, from GoldSmiths College, University of London (1995) and a BA in Film and Television Studies and Sociology from Glasgow University, Scotland (1994).
Azza El-Hassan work has been produced and shown by various international TV
networks such as BBC, arte, YLE, ARD and many others. It has also been screened
in film festivals and art venues around the world like, Yamamgata Documentary Film Festival (Japan), International Film Festival IDFA (Holland), Leipzig (Germany)
and many others.
Filmography
(films supported by the Vienna Film Fund)