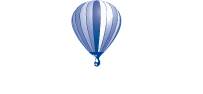 In 1988 Milan Dor and Danny Krausz founded DOR FILM Productions Ltd. with the aim of creating an innovative production studio for young Austrian directors.
The feature film production division, with many directors' first movies, involves risks, and over the years DOR has supplemented its activity with television production. Today this division commands equal importance in company policy. Persistence in nurturing international contacts has been rewarded by successful co-productions which have brought DOR FILM recognition abroad.
In 1998, Danny Krausz founded DOR FILM-WEST GmbH in Munich, in early 2009 DOR FILM KÖLN GmbH was founded.
Filmography
(films supported by the Vienna Film Fund)